/aŋst/
A short history of the stress of a production design. Intuitive mixing of still life, shapes, crashing & extinction. Anxiety/Stress Symphony. The Sound of the Anxiety.
Step by step, and every so close between the element and the action, the different extracts from different stages intertwined and convey the stress and intensity emanating from them.


The fragility of everyday objects and the end awaiting remind us of the lightness of being, the unease to reach an end of whom we are all aware of (but no human would like to admit) and of whom no one will be able to escape; living every day in slow motion to avoid reaching the end.

When you are aware of the imminent outcome, sooner or later, and the sequences are happening in front of our eyes. When you know you are closer to the inevitable.

Three minutes and an half later, we could feel the anxiety disappear, leaving behind just emptiness.
Photography, special effects, structure, catering, styling and art shape the design, taking it to a fictional and conceptual level.

The project's result titled "Angst" portrays the space between the beginning and the end in an intimate, artistic manner.
Directed by Christian Baumgartner, who is also responsible of it's soundtrack production and design, the entire piece evokes this uneasy but satisfying feeling to the viewer
A film by Christian Baumgartner
Produced by New Folder
Executive Producer Hugo Herrera
Producer Maria Carrasco
Dop Mario Lopez
1st AC by Pablo Pou
High-Speed Camera Manuel H.
Production Assistant Inés García
Color Grading Tano Martín
Graphic Design Rebeka Arce
Texts by Paula Olmo
All Sound work by Baumgartner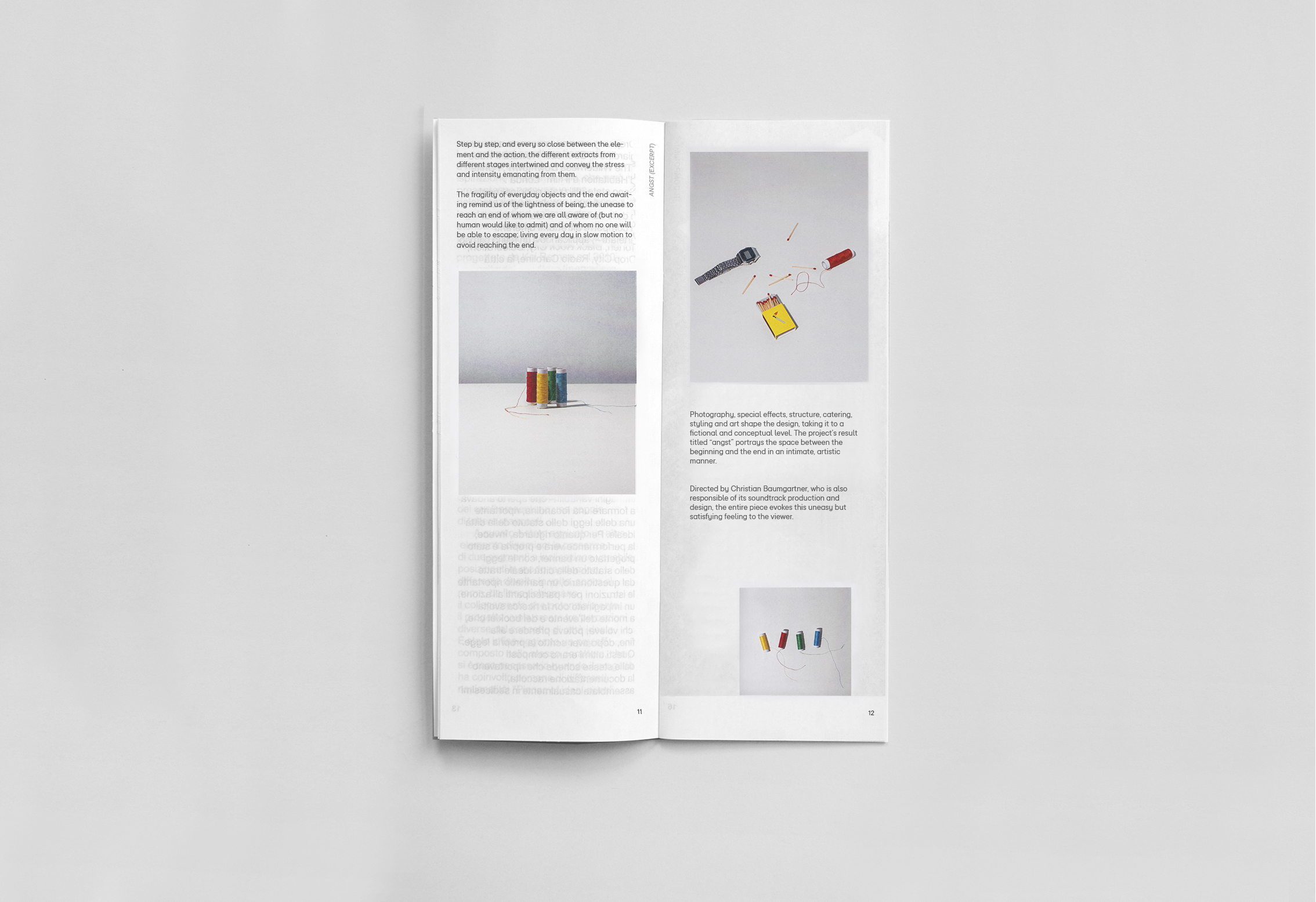 BTS


Baumgartner (c) 2019